Nasdaq notches worst week since March amid tech rout
Share - WeChat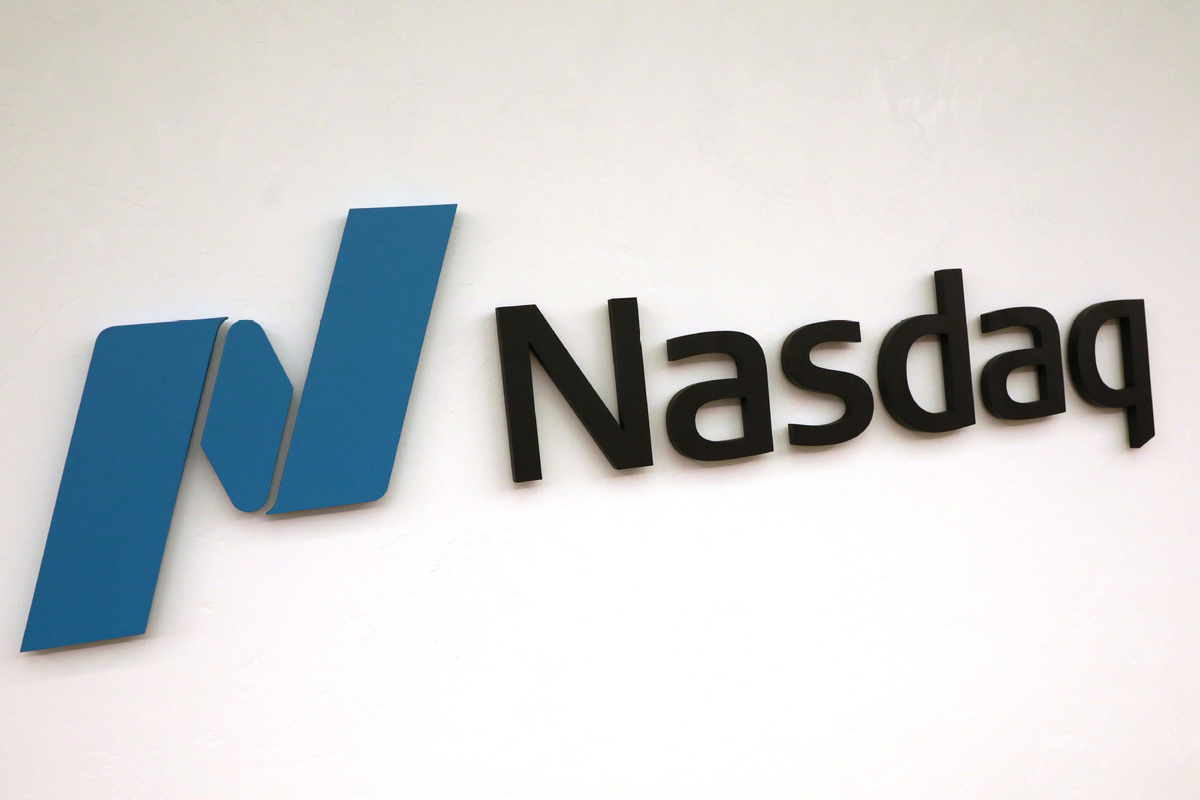 NEW YORK - US equities declined in the holiday-abbreviated week with the Nasdaq booking its worst week since March as investors rotated out of the tech sector.
For the week ending Friday, the Dow fell 1.7 percent, the S&P 500 dropped 2.5 percent and the Nasdaq shed 4.1 percent.
US financial markets were closed on Monday in observance of Labor Day.
The S&P US Listed China 50 index, which is designed to track the performance of the 50 largest Chinese companies listed on US exchanges by total market cap, also struggled for the week.
Wall Street experienced a turbulent week as tech sell-off continued.
The S&P 500 tech sector tumbled 4.4 percent, its biggest one-week loss since March.
"It is notable that the equity market's surge higher was driven by technology stocks, and the market's decline is being led on the way down by some of the same companies," Mitch Zacks, CEO at Zacks Investment Management, said in a note on Saturday.
"In the current environment, there is fear building-up about a potentially messy election and an uneven and/or faltering economic recovery," he said, explaining the recent drastic market moves.
The analyst expects near-term downside volatility is likely to persist, adding "it is critical now to keep your feelings about the pandemic and the election separate from your investment decision-making process."
Market sentiment also turned sour as a slew of newly-released data showed the US economy is still far from full recovery.
US Consumer Price Index increased 0.4 percent in August after rising 0.6 percent in July, the US Bureau of Labor Statistics reported Friday. Economists polled by MarketWatch had forecast a 0.3-percent advance.
The all items index increased 1.3 percent for the 12 months ending August, reflecting that overall inflation remains quite low.
US initial jobless claims, a rough way to measure layoffs, registered 884,000 in the week ending Sept. 5, unchanged from the previous week's revised level, the Department of Labor reported on Thursday. Economists polled by MarketWatch had forecast new claims to fall to 840,000.
Earlier this month, the US Bureau of Labor Statistics said the nation's employers added 1.4 million jobs in August, and the unemployment rate dropped to 8.4 percent.
The US unemployment rate previously soared to a record 14.7 percent in April. Payrolls are about 11 million below pre-pandemic levels.
Investors also paid close attention to the updates about US coronavirus stimulus.
US Senate on Thursday failed to advance a slimmed-down Republican COVID-19 relief proposal, as lawmakers remain deadlocked over the size and scope of the much needed stimulus bill.
More than 6.47 million confirmed COVID-19 cases have been reported in the United States with deaths over 193,000 as of Saturday afternoon, according to a tally by Johns Hopkins University.